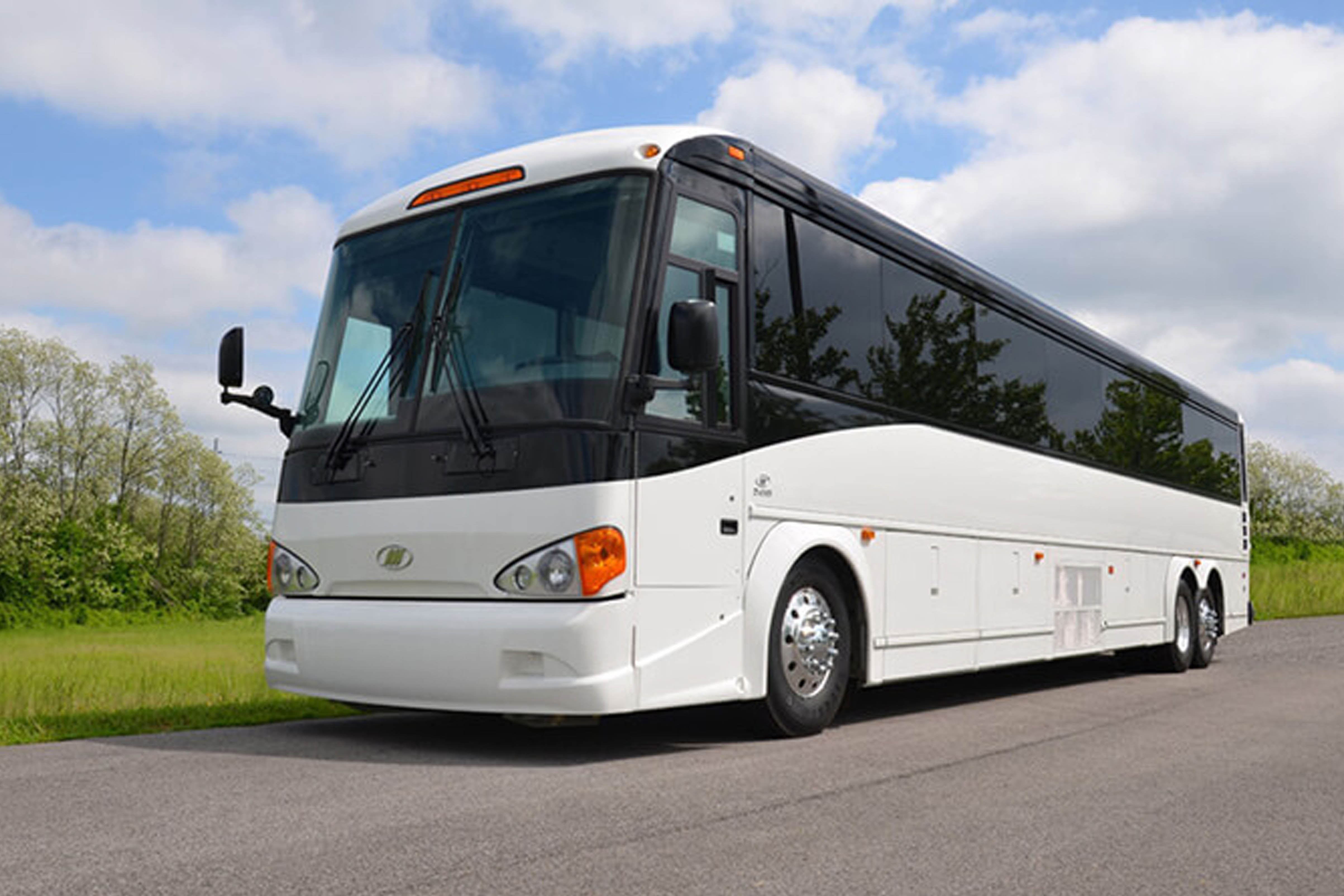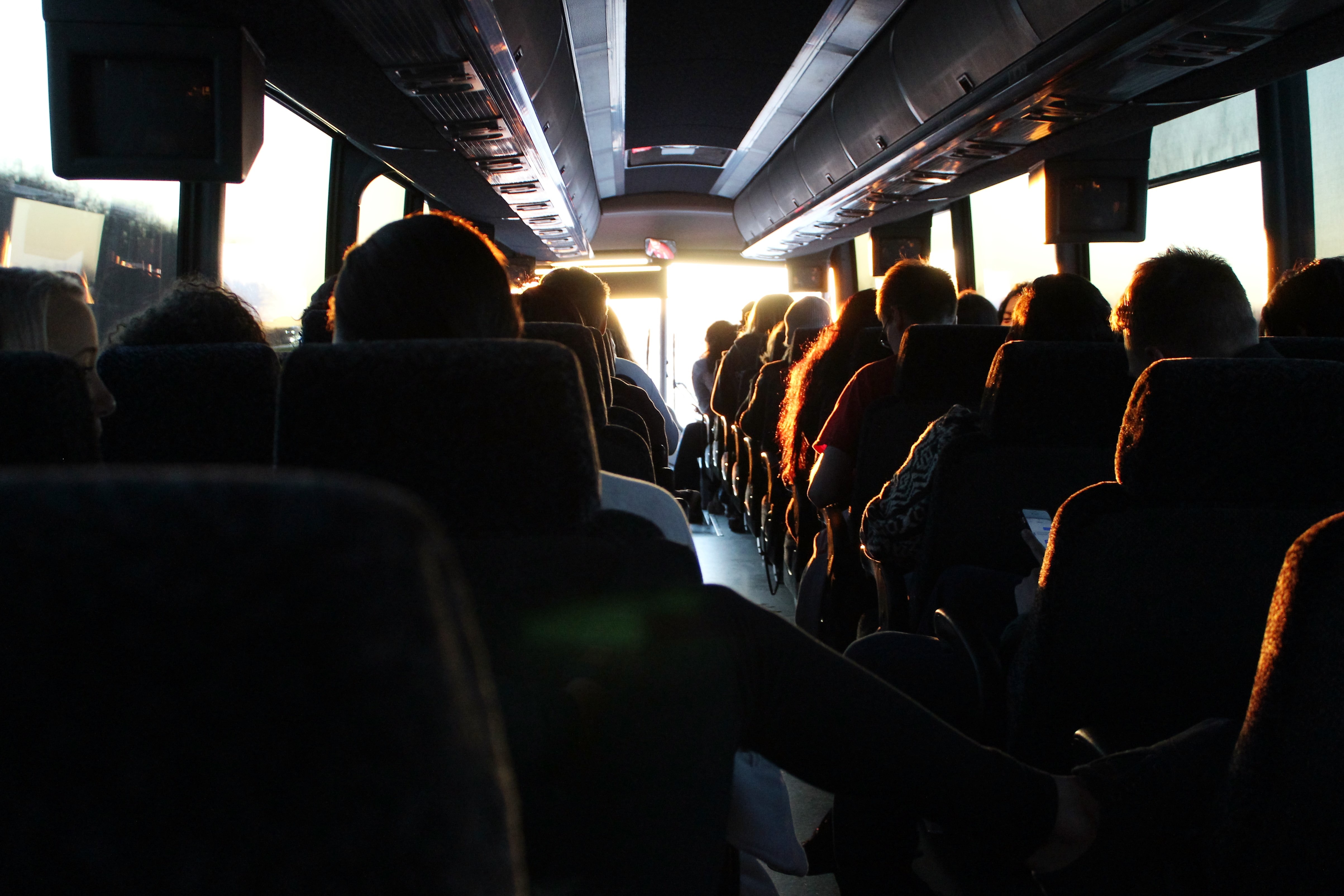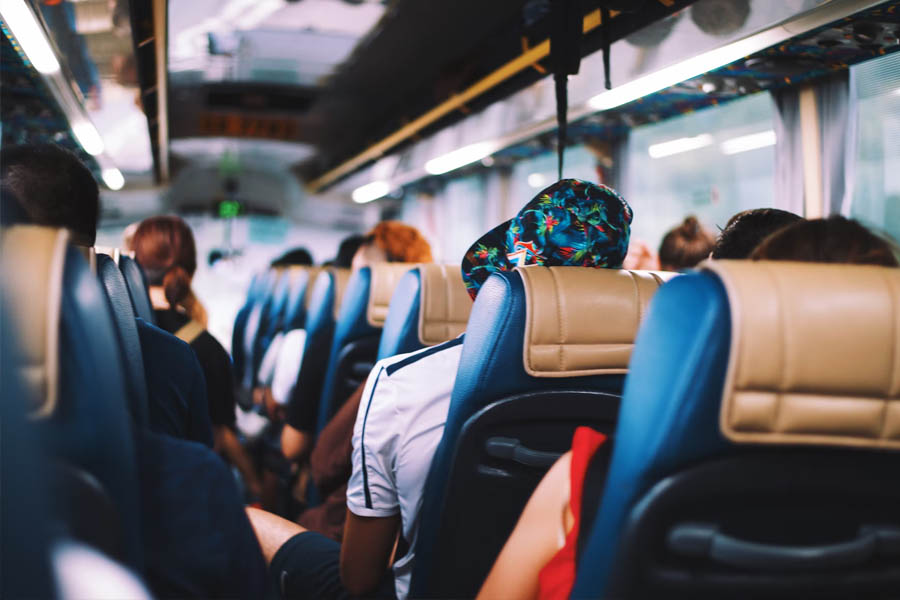 The best charter bus service for events in Kalamazoo, Michigan
Welcome to the website of a leading charter bus company in Kalamazoo, MI, a place where you can find all our contact information and descriptions of our different ground transportation services. So, if you are looking for a trustworthy charter bus service from or to Kalamazoo, Michigan, you are in the right place to book one. Reserving a charter bus rental from us for your upcoming group outing is the same as guaranteeing the safety and comfort of all the passengers. Whether it is a long-distance trip to another city in Michigan or any other nearby state or to Michigan Lake, our charter buses will grant you the chance to arrive at your destination right on time. Our charter bus rentals are also a great option for a school field trip, be it a visit to a museum or the Western Michigan University, a group travel to Grand Rapids, in town, or a trip to the countryside to a natural park.
Elegant Kalamazoo charter buses for your group outing or special occasion!
Let us know what you have in mind, and our Kalamazoo charter bus services will align with your plans, whether they involve school field trips, sporting events, airport transfers, corporate events, family reunions, or any private events. Plus, our customer service team will accompany you during the school trip, sporting event, or corporate travel planning so you can make better use of time. We have different models of Kalamazoo charter buses, suitable for small groups like our mini buses or Mercedes Benz Sprinters, and for large groups like our shuttle buses and motor coaches. All of these are equipped with all the amenities necessary for our safety and comfort, including quality sound systems with CD players and DVD players, air conditioning, PA systems, power outlets, onboard WiFi, and restrooms.
Top-notch charter buses that will improve your next trip in Kalamazoo, MI!
Everything you just read makes our charter buses far better than common school buses. So let us know about your transportation needs, and rely on us for some help regarding your travel arrangements and logistics. And in case you are traveling just on your own, remember that we also provide Town Car services through our luxury sedans or SUV limos. In short, we will provide you with a perfect vehicle that goes with your specific needs in less than five minutes thanks to our stress-free booking process. Contact us today so our reservation specialists can provide you with a free quote!
You are one phone call away from top-of-the-line Kalamazoo charter buses!
Renting a charter bus in Kalamazoo also means that you can completely relax during your next trip outside town. Our professional charter bus company is the perfect choice for a group travel transportation service in Kalamazoo, MI. We will gladly meet all your travel needs by providing you with the perfect solution through the right Kalamazoo charter bus rental. Wherever it is that you need to transport your large group in the Kalamazoo area, you can count on us. That's also the case if you need a luxury rental for your special day because we also have party buses and limo rentals. For special events like weddings, birthday parties, bachelorette/bachelor parties, or any other large events, our limousines and party bus rentals are the way to go. So for your next special occasion like your birthday party, bachelor or bachelorette party, now you know where you can find top-notch party buses and limousine rentals.
We are a number one charter bus company that will accommodate you!
Nevertheless, if you prefer practicality over luxury, because you just need, for example, to carry your wedding guests from the ceremony to the reception, our charter bus services are the ones you need. You can reserve a charter bus, Kalamazoo, for any imaginable special event and also for a group trip to another city like Grand Rapids. We recommend a motor coach bus if your group has more than 30 people since they can carry 55 passengers. Or, if your group has less than thirty people, a Mercedes Benz Sprinter van, a shuttle bus, or a mini bus rental is sufficient. Having our Kalamazoo charter bus services is the same as having a deluxe school bus rental because of its equipped with the latest amenities. Since our coverage area goes from downtown Kalamazoo to the city limits and beyond, you can visit the most important places here, like the Kalamazoo Institute, the Kalamazoo Valley Museum, the Western Michigan University, the Kalamazoo Nature Center, and more. Suppose you are a visitor and you came here beacuse of a vacation, a business trip, or an academic conference at Western Michigan University. In that case, we can provide you with one of our charter buses for a pick-up at the airport, since they are perfect for airport transfers, and then take you to your destination, even if it is in Grand Rapids. Call us today, and you can get a free quote on a bus charter after you provide us with some basic information about your group outing, like how many people you will be traveling with. On top of everything you just read, we got the best prices in Kalamazoo, MI, for charter buses, coach buses, shuttle buses, mini buses, party buses, and limo rentals.
The finest Kalamazoo charter buses, party buses, and limos are waiting for you!